Selling a property can be stressful, but it can be even more so if you are in a hurry. There are a few strategies you can use to boost your home's marketability, reduce your time on the market, and generate good bids, whether you need to sell quickly for a new job, financial reasons, or a personal crisis. Here's how to sell your home quickly.
1. Thoroughly clean and declutter your home.
There are various tactics for selling a house quickly, but if you're short on time, making your home's interior appealing to as many purchasers as possible is a must.
Get a storage facility and store any additional goods or huge furniture that makes rooms appear cramped, tiny, or cluttered.
Closets should be organized. Buyers are looking for storage space, so closets, storage rooms, and pantries will all be investigated. Don't overcrowd closets; allow enough open space to give the appearance that the house has enough of storage. After all, enough storage was rated extremely or very critical by 64 percent of purchasers polled for the Zillow Group Consumer Housing Trends Report in 2018.
Buyers are distracted by personal artifacts such as family photos, souvenirs, and religious items, which make it difficult for them to see themselves living in the house.
Deep clean the baseboards, kitchen cabinets, bathroom tile, and carpets in every area of the house. Because you're limited on time, you might want to hire some help.
2. Decide on a sales plan.
There are two traditional sales options — selling for sale by owner (FSBO) or using a real estate agent — as well as a few alternatives to consider when determining how to list your home.
FSBO (For Sale By Owner)
One of the most significant advantages of selling on your own is that you save money on commission (you'll save the 3% you'd pay your own agency, but you'll still have to pay the buyer's agent 3%). However, if you want to sell quickly on your own, you'll need to be ready to bargain like a pro.
Prepare to haggle over escrow deadlines, manage contract papers, and visit an attorney to ensure that all documents are completed correctly. If you need to sell your house quickly, knowing the ins and outs of the process is critical.
Employ a representative.
Hiring a professional real estate agent has the advantage of knowing what it takes to sell a home quickly in your location. Contract preparation, discussions, signing, and closing will all be streamlined. You'll have to pay them a 3% commission for their services, of course.
There are alternatives when selling your home quickly:
Consider these alternate options if you wish to fully avoid the preparation required to sell your home quickly:
Sell to a cash house buyer. There are a variety of reasons why selling to an investor can be a good fit, but there are certain trade-offs to consider.
Sell to a real estate developer. This is typically only an option if your house is a total wreck and/or is on a huge piece of property.
At an auction, sell your items. You can sell your property quickly by auctioning it off, but you'll probably get a lower price than on the open market.
3. Consider the selling price.
Pricing your home competitively is one way to expedite the selling process. Overpricing will cause you to spend more time on the market, and you may end up selling at a lower price nevertheless – it'll simply take you longer.
To generate interest and create a bidding war, you may want to price your home a little cheaper than comparable homes in your region. The success of this method is determined on the state of your local real estate market and how homes in your neighborhood are selling.
When deciding on a pricing, keep in mind the price ranges that the majority of buyers in your area are looking for. If you advertise your property for $399,000, for example, it will appear in search results for anyone seeking for homes under $400,000. However, if you price it at merely $405,000, it will never appear in their search results.
Set a deadline for lowering the price.
Take a hard look at your timetable before you list, and choose a day to drop your price if you haven't received any offers. The amount you discount can be determined later because it may alter based on feedback from home tours, but you should have a date in mind at the very least. And if that moment comes, it's essential to take action as soon as possible. The longer your home is on the market, the less likely it is to sell for the asking price.
Take into account sales incentives.
If you know your house will be difficult to sell, either because of a unique feature or because you're selling in a slow market, offering incentives to potential buyers can help sweeten the deal. Repair or improvement credits up front, paying the buyer's closing costs, or included items like appliances that aren't normally included in a sale are all examples.
4. Take care of any minor repairs.
Even if you don't have time for large renovations, it's still critical to address any little issues that could turn off potential buyers:
Repaint any areas where the paint has peeled or been scraped.
Tighten up any loose tiles.
Fix any sagging doorknobs.
Tighten any dripping faucets.
You might also consider making a few simple improvements to improve the appearance of your home:
Repaint the interior with a new coat of paint.
Install new cabinet hardware in the kitchen and bathroom.
Replace any old or out-of-date light fixtures.
Purchase (newer) appliances that match.
5. Enhance the curb appeal of your home by staging it.
Every seller can profit from a weekend spent freshening up their home's inside and outside, regardless of their schedule. After all, it's critical to make a strong first impression on potential purchasers. Having the property staged is extremely, very, or somewhat significant to their home-buying choice for 48% of recent buyers.
Pack your belongings and hire a stager.
Staging is a frequent real estate sales strategy, especially if you're trying to sell your home quickly. Staging aids in the definition of spaces and makes rooms appear larger. You should place all of your possessions in storage if you want to speed up the procedure. A professional stager will bring their own furniture and furnishings, which they will arrange in a way that showcases your home's best qualities while also making it feel warm and inviting.
Make a good first impression.
The first impression a potential buyer would have of your property will be its exterior, so it's critical that it appears friendly, well-kept, and neat. Here are some suggestions for improving the curb appeal of your home to help it sell faster. When time is of the essence, consider hiring a professional landscaper to complete these chores quickly:
Hedges, shrubs, and overgrown tree limbs should all be trimmed.
Pathways and sidewalks that are free of debris.
Make sure the windows and doorknobs are clean.
Remove spiderwebs and trash from the front porch with a broom.
Replace any lights or mailboxes that are broken.
The front door should be painted.
Flowers should be planted.
6. Engage the services of a professional photographer.
While it may appear to be faster (and less expensive) to take a few images of your property with your phone, poor listing photos may cause your home to languish on the market for longer.
Professional real estate photography is inexpensive, and if you use a full-service real estate agent, the images may be included as part of their services. Check to see if your agent or photographer can provide you with a 3D virtual tour of your home.
Make sure your home is well-lit before taking photographs. Let in as much natural light as possible by opening the blinds, replacing old lightbulbs, or updating fixtures. This is also a good way to keep track of appointments!
7. Craft a compelling listing description.
You'll want to write a listing description that will help you sell your house faster once you've decided on a listed price and your home is in order. If you're selling on your own, this is very critical. If you're using an agency, they'll usually create the description for you, but knowing what makes a strong listing description is still vital.
Use effective keywords to draw attention to the best characteristics of your home in the listing description.
Include any aspects of your community that make it desirable, such as the school district, closeness to public transportation, or nearby restaurants and parks.
Include a sense of urgency, such as "All proposals must be submitted by [DATE]," or "All offers must be submitted by [DATE]."
Make use of your professional photography.
Where should you put your ad?
You can publish your own listing online or if you're working with an agent, they'll submit your listing to the local MLS, which will be pulled into all of the big real estate search engines.
You can pay an agent a set fee to upload your home to the local MLS on your behalf if you don't have an agent. You'll be listed as the point of contact for all enquiries in this case.
You can also publish your listing on social media (through friends and family or sponsored placements), as well as display posters and signs in your neighborhood, whether you're using an agent or going the FSBO route.
8. Be sure to time your sell correctly.
According to Zillow, the greatest time to sell your property is on a Saturday in the first half of May. Homes posted during this time period sold six days faster than the national average and for $1,600 more on average.
The peak selling season differs depending on your local real estate market, so if you need to sell your house quickly, look up information for your area.
9. Be adaptable when it comes to showings.
When the goal is to sell your house quickly, it's critical to be as accommodating as possible with viewing requests. Yes, last-minute showings can throw your schedule off, but no one can buy your house if they haven't seen it! Your home may languish on the market for a lengthy period if you are unwilling to meet buyers' schedules.
Organize an open house.
A well-timed weekend open house is essential for rapidly selling your home. It's the simplest technique to bring in a large number of buyers. Make sure to clean the house, display fresh flowers, provide a few goodies, and have fliers ready for purchasers to take with them after their tour.
Private viewings are available.
Buyers who want a private showing may have never seen your home before, or they may have seen it at an open house and want to see it again. As previously stated, it's critical to be as accommodating as possible when it comes to exhibiting your property, even if that means keeping your home tour-ready 24 hours a day, seven days a week.
Prepare to host your own tours if you're selling your home FSBO. If you're working with an agent, they should either give you a tour or leave the buyer and their agent a lockbox. The seller should try to avoid attending the viewing if at all feasible, as it may make the buyers uncomfortable.
While the most common route for selling your house is listing it with a realtor, cleaning it up for showings, just hoping that you get an offer you're pleased with; listing your property may be the most conventional strategy to sell your home but it's not always the easiest nor the quickest way to get it done. Depending on your situation, selling to a "We buy houses Louisville KY" company may be a better option for you.
Is Listing Right for You?
For some, listing with a realtor might be the best option for selling their house. Depending on the state of the market when you list, along with the condition of your property, where the property is located, and other various factors that home-buyers care about; the house can either sell within 30 days or it could go out as long as 4-6 months. This level of uncertainty can put an added strain on an already stressed-out seller. However, there are some cases where listing with a realtor can be your best option. For instance, if your goal is to get as close to market value for your home as possible, selling it on the market will be your best bet. This route does come with a price, though.
Repairs
If you're planning on listing with a realtor, keep in mind that repairs must be made to the property before being sold. Whether it's roof damage, HVAC replacement/servicing, Furnace replacement/servicing, fixing basement leaks, mold removal/treatment, and so on. If you have the expertise in these things or if you're willing to hire contractors for the job, then putting your house on the market could get you closer to market value. You can also raise the value of your home if you make renovations in key rooms of the house (e.g kitchen and bathrooms) to modern standards, as buyers will be willing to pay more for the house. Again, it all comes down to your ability to do so or your willingness to pay to have the renovations done.
Why a Cash Offer May Be A Better Option for Selling
There are many factors to consider when selling your house. The most important thing to consider is the urgency in which you want to sell your home. When it comes to listing your house on the market, there's no guaranteed timeline as to when your house will finally sell. Depending on your situation, having to wait longer than you expected can make a stressful situation even more stressful.
Another big point to be mindful of is the costs and fees associated with selling your house through a realtor. Your asking price won't be– in most circumstances– what you get on closing day. When selling your house this way, you'll be subject to pay agent fees, closing costs, taxes, all on top of the mortgage. These numbers can quickly add up which will leave you feeling cheated in the end.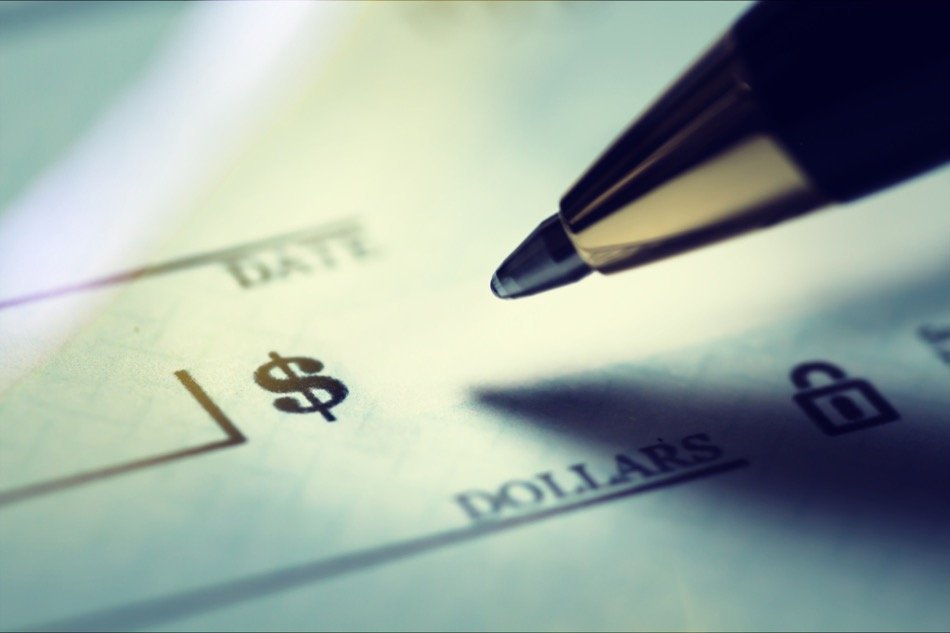 You can sell FASTER with a cash offer.

This is really where accepting a cash offer on your home can make a world of difference in the process of selling your house. With a cash offer, typically given by a real estate investor, you'll be able to sell your house practically as fast as you need! Once the investor has seen the property and finished their initial inspection, you'll typically receive an offer same-day. After that, the closing date can be what's best for you!
If you're wanting to sell your house fast in Louisville, Shane Adams Real Estate can give you a cash offer and close in as little as 7 days!
No closing costs or fees!
That's right! When you accept a cash offer from a real estate investor (Shane Adams Real Estate), as a courtesy to you, we'll take up the closing costs; and since it's a cash sale, there aren't any "agent fees" to worry about!
Choosing an Investor
Regardless of the market that you're in, you can easily find a plethora of "We buy houses" investors in your area that will be willing to give you a cash offer for your home. Just like any business, some of these investors could be great, some of them could put you through a terrible experience. It's important that you spend time talking with the investor to figure out their process and plan to buy your house. Some investors may not even have the funds to buy your house but will instead look for another investor who does have the needed funds. From there, they will sell their agreement with you to the new investor you've never even spoken to. While this is completely legal and happens often in the real estate investing world, this can cause hang-ups that ultimately delay your closing date.
If you're looking to sell your house quickly and smoothly, it's best to reach out to home-buying specialists like Shane Adams Real Estate, who've been able to help hundreds in Louisville and surrounding areas. We buy houses Louisville KY and Southern Indiana!
Start Your Simple and Fast Offer...
We Buy Houses Louisville KY
Shane Adams Real Estate is based in New Albany, Indiana, but we buy houses Louisville KY and surrounding areas regardless of the condition of the home. Fill out the form above and we'll contact you within an hour to ask a few simple questions about the current condition and your overall situation to figure out the best strategy in helping you sell your house.
Once we have an understanding of your situation, we'll set up a time to come out and see the property in person. After a 10-15 minute walk-through, we'll give you a cash offer on the spot. The beauty of receiving a cash offer from us is that there is ZERO obligation– say yes or no. It's not a bad idea to look at all your options.